Introduction
Welcome to the Teamatix learning portal!
Teamatix is ​​an application for hotel task management. Thanks to Teamatix, communication between employees and departments becomes clearer, tasks are completed faster, and the team works more cohesively and efficiently. As a result, hotel ratings and guest loyalty are growing, financial results are improving, and team performance is becoming more transparent and measurable for management.
Teamatix has an intuitive interface to start using from day one. The portal's purpose is to help with the initial application setup, tell about the core functionality, and suggest possible options for the application use and additional tools to provide even more efficient work and better results.
The portal has the main structure (table of contents) grouped by the Teamatix modules on the left. View instructions related to the module in a drop-down list in the table of contents. They are displayed in the tiles in the middle of ​​the screen as well. If the instruction contains subsections, they will appear additionally in the right menu for faster and easier navigation.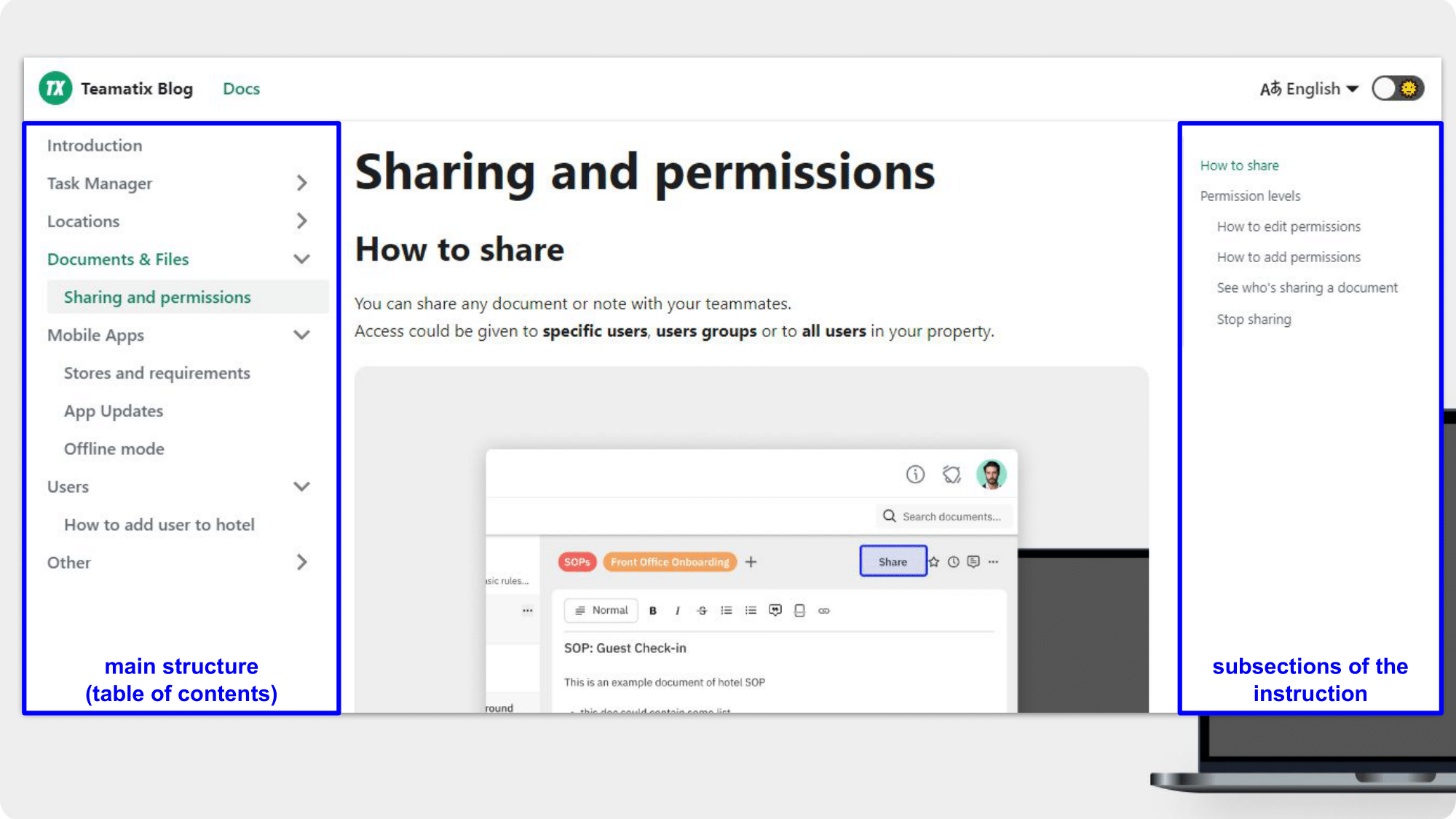 In the main structure, there is
a mobile app section with device requirements and links to get an App (App Store, Google Play, App Gallery),
general articles,
an article with links to all video instructions (links are placed in the corresponding text instructions as well).
Each instruction contains information about how to work both through the web interface and the mobile application.
Following the text instructions, you can find our recommendations and best practices for some application features. Please visit our blog and the official website to learn detailed cases about using the application.
If you did not find the answer in the instructions, ask us anytime directly by using the Feedback function in the Support section of the Teamatix app interface.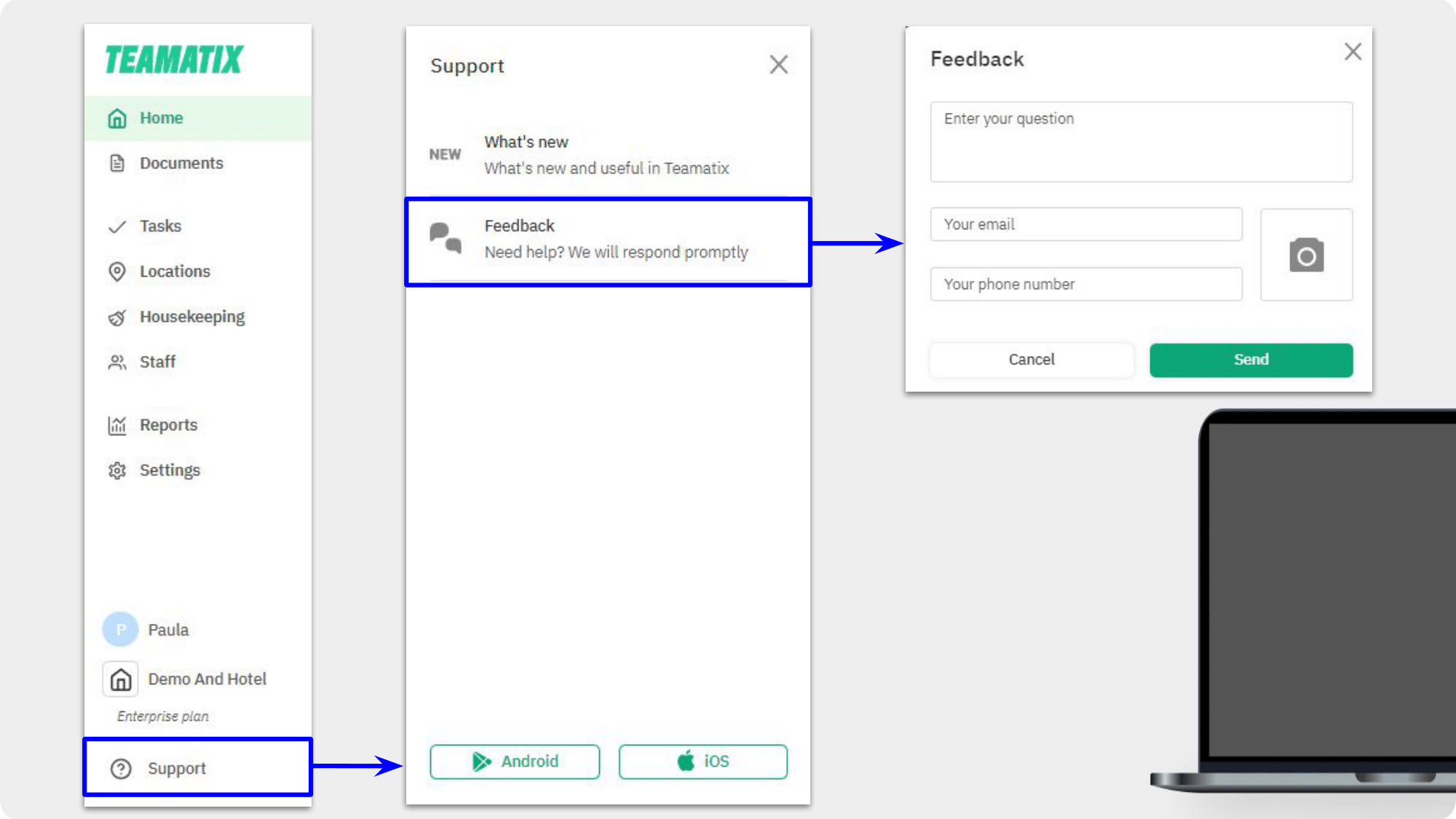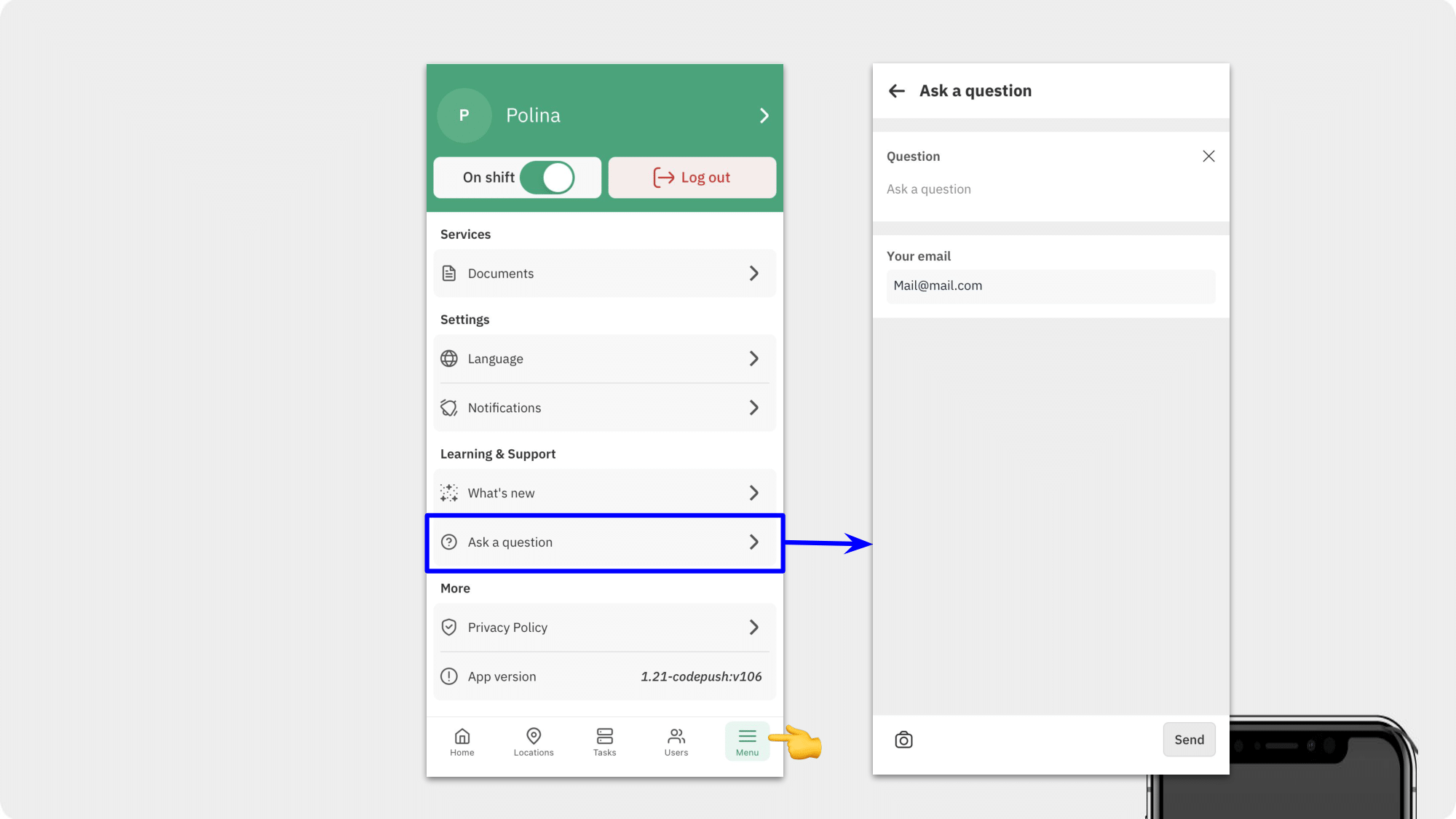 We wish you success, and Teamatix will help you with this!​